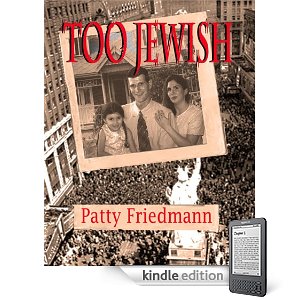 Patty Friedmann is touring in June 2011 with her literary fiction novel, Too Jewish.
When young, brainy Bernie Cooper escapes the Nazis and ends up in New Orleans, he thinks at first that he's landed softly, almost immediately finding love with Letty, not only a nice Jewish girl, but fifth-generation Southern upper crust. But suddenly, snobberies he couldn't even have guessed at are set in motion. It seems Letty's prominent Jewish parents hate him for being…too Jewish!
313 pages
You can visit her website at www.pattyfriedmann.com.
Please Note: Too Jewish is only available in electronic format for review.
If you would like to review Too Jewish, email us by clicking here or email Dorothy Thompson at thewriterslife@yahoo.com. Deadline for inquiries end May 25 or until the tour is filled. Thank you!